;
About Teapplix Inc.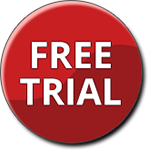 Teapplix
automates, organizes and manages shipping, inventory tracking and QuickBooks integration for small and medium-sized businesses operating on the eBay, Amazon, Walmart, Jet.com, Overstock.com marketplace and other commerce platforms. Our web application makes shipping and accounting faster, easier and less expensive than the alternatives, saving small business owners like you time, energy and money. Find out for yourself with our
Free Trial
.
How Teapplix started
Teapplix was built by Silicon Valley software specialists who are also eBay enthusiasts. Running successful eBay stores and eCommerce sites part-time, we were forced to find the fastest, most efficient way to handle post sale operations. Teapplix was started by Xudong Yan, who had 20+ years experience developing software products in Silicon Valley. In 2006, Xudong was asked to help some friends write software to manage their eBay selling business, and the initial software proved very efficient and successful. To build Teapplix, we combined good software design with a deep understanding of the most efficient way to run a back-end shipping operation. Leveraging years of software product design and management experience, Teapplix was launched in 2007 and has since contributed to the success of many of the largest sellers on eBay and Amazon; now is the time to let it power your business.
Start Now With A FREE Trial!
Try out Teapplix for 30 days with no obligation. There's no installation, and you get free customer support. Best of all, you can access our discounted USPS rates.
Free Trial